Girlie Salgueiro
I spent most of my career in sales and marketing in another industry before realizing I had an aversion to regular paychecks, job security and corporate bennies. Now I'm helping to bring a never-ending comic con to life. Spooon!!!!
I grew up on a healthy dose of TV sci-fi, and while I passed through childhood without exposure to comics, I'm delighted to now discover that I'm partial to the European comics of my childhood era. Can't wait to discover what else I'll love.
Michael Nares
I am Michael Nares, born 400 years ago in the highlands of Contra Costa County. I am the Head of Marketing and I'm not alone. For centuries we've waited for the time of mobile data where a tap of the finger can release the power of the Internet. In the end there can be only one. I came to LA to attend the USC. For the last decade I've been a marketer, researcher, developer and producer of digital content and advertisements for brands in the entertainment and travel categories, constantly diving into new modes of digital communication. I'm a passionate advocate for science education and global commons.
Joey Mangini
I was born and raised in the 818, but I lived in San Jose, CA for 5 years as I pursued a Masters degree in Human Factors/Ergonomics (Systems/Engineering Psychology). During my time in The Silicon Valley, I worked for Ooyala, Oracle, and Google as a UX Researcher on various products and platforms assessing usability, cognitive load, and the like.
Outside of my desire to make products usable and great, my passions are Soccer, Music, Video Games, and Food. My favorite game of all time will always be Chrono Trigger!
Alan "Sizzler" Kistler
Why are you in my room?… A bio? Ok, fine. Hi! For years now I've been a professional storytelling consultant and pop culture historian focusing on US superheroes and sci-fi franchises. I'm also an author, and wrote the New York Times Best Seller Doctor Who: A History. In classrooms, documentaries and at conventions, I speak often on the evolution of comic book heroes and sci-fi stories, with a focus on inclusivity, feminism and political/social commentary. I've contributed pieces to anthology books such as Captain America VS Iron Man, Star Trek Psychology, Wonder Woman Psychology, and Doctor Who Psychology, and outlets such as Wired.com, MTV Splashpage, Polygon.com, Newsarama.com, and ComicBookResources.com. I occasionally act, and I'm the creator and host of the podcast Crazy Sexy Geeks.
Abi Goh
I spent my more formative years dueling various projects, slaying exams, and commandeering group projects, all while scrambling out two degrees. I'm gathering years of experience in the entertainment and pop culture industry, with a penchant for social justice, diversity, feminism, and more of that good stuff. I've worked for Stan Lee, and occasionally tear up at being so close to his magnificence.
Formally, I have two bachelor degrees in Entrepreneurship and Communication & Media Studies. Besides that, you can find me trying to juggle my career, academics, cosplay, and general nerdiness in no particular order. I also yell and cry a lot about a whole lot of things. P.S. I waited 10 years for FFXV, and I'm still waiting for 15 years for KH3, let me know when my plight ends.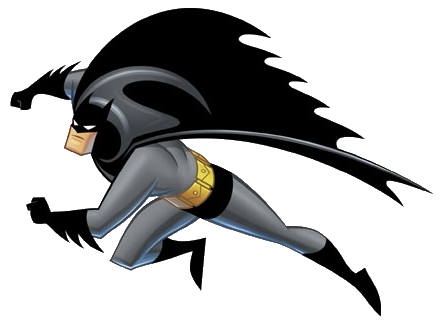 Ramon Govea
I eat, sleep and breathe imaginary worlds.  My background in writing for brands like Scopely, Lion Forge Comics, Jansport, WB and my experience Building Digital Communities and with Crowdfunding was born out of my love of science fiction, comic books and fantasy. All of it has led me to the holy grail of geekdom:  Oodon: The Never-Ending Comic Con.
As a content creator and consumer of pop-culture myself, my career is entrenched in the market and I love every second of it. The North Remembers.